READY TO HOP IN THE HOLY TUB?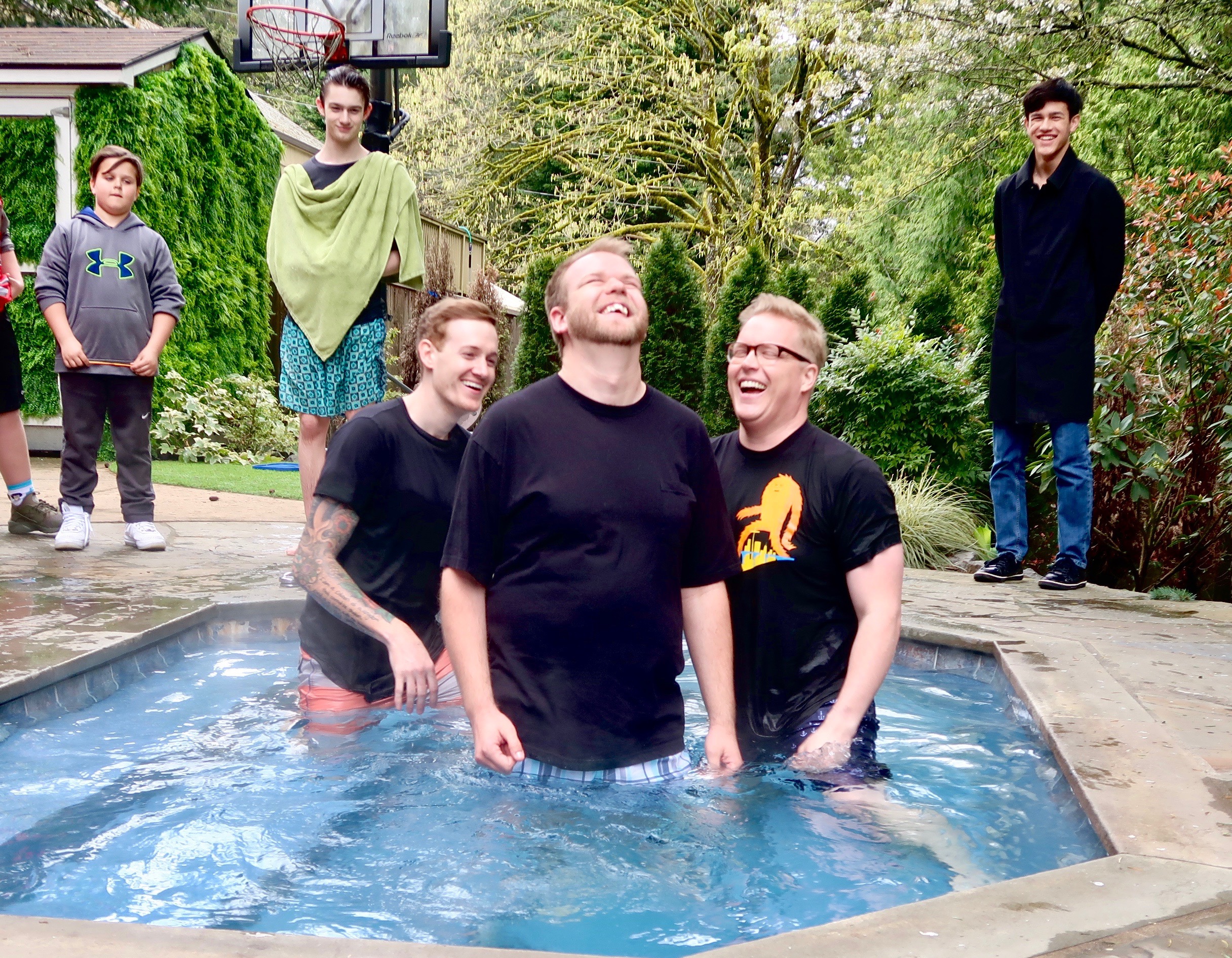 BAPTISM is a public celebration of the commitment we've made to follow Jesus. It symbolizes how we join Jesus in His DEATH (dying to ourselves and choosing to follow Him), BURIAL (being immersed in the water) and RESURRECTION (raised out of the water to new life in Christ).
If you're READY TO GET BAPTIZED, fill out the form below and we'll get back to you.
Want to HAVE YOUR CHILD BAPTIZED? Download this helpful PDF to make sure they understand the process.
STILL HAVE QUESTIONS ABOUT BAPTISM? Check out our FAQs below.
FAQS ABOUT BAPTISM
Q: WHEN SHOULD I BE BAPTIZED?
A: As soon as you have decided to receive Christ into your life, you can and should be baptized. There is no reason to delay. If you've been a follower of Jesus for a while, but still haven't been baptized, don't feel ashamed, TAKE THE INITIATIVE and get baptized NOW!
Q: CAN I BE BAPTIZED TOGETHER WITH MY FAMILY AND FRIENDS?
A: Yes! If each person fully understands the meaning of baptism, and each one has personally placed his or her trust in Christ for salvation, we encourage families to be baptized at the same time. However it is important to remember that baptism is a personal statement of faith, not a family or group tradition. It is not wise to delay your baptism while wait- ing on others to join you. This puts an undue pressure on them, and delays your obedience.
Q: WHAT SHOULD I WEAR WHEN I'M BAPTIZED?
A: Wear shorts and a dark t-shirt. Bring a change of clothes, a towel, and a plastic bag for your wet clothes.
Q: WHAT WILL HAPPEN AT MY BAPTISM?
A: At the beginning of the service, one of the pastors will briefly explain the meaning of baptism. You will wait for your turn to be baptized. The pastor will briefly lower you just under the water and then raise you back up. Once you've been baptized, you can dry off and watch others. We encourage you to invite your relatives and friends to attend your baptism.
Q: WHAT IF I WAS BAPTIZED AS A BABY?
A: Some churches practice a "baptism of confirmation" for children. This ceremony is intended to be a covenant between the parents and God on the behalf of the child. However, this is different from the baptism talked about in the Bible which was only for those old enough to make a choice for themselves. The purpose is to publicly confess YOUR personal commitment to Christ. Not your parent's commitment, not your friend's commitment, and not your tradition's commitment. YOUR commitment. Do it with pride!
STILL HAVE QUESTIONS? Email us and we'll be happy to help.